COUPON $500 OFF
Expires April 30, 2017. A COMPLETED PROJECT OF $4000.00 or more through this website. Can not be combined with any other specials. Must present this page to inspector at the time of appointment.
Experts Provide Mold Resistant Basement Finishing Tips
---
Experts Provide Mold Resistant Basement Finishing Tips
May 16, 2016
Your basement is one of the sturdiest parts of your house.
It is like the roots of a tree that holds it in place regardless of storms and any other weather conditions. Unfortunately, many homeowners fail to understand the need to apply appropriate mold and moisture protection in their basement simply because they don't think that it will affect them. And this is where most disasters really set in. It's in the failure to recognize the existence of threats that is costing many northeastern Pennsylvania homeowners millions of dollars in water damage restoration.
The basement, just like any other crawlspace, is a favorite of molds – tiny plants that can multiply as rapidly as ants can swarm a carcass in minutes. While many do not consider these organisms as essentially harmful, it can wreak havoc in households with members who have allergies or even have asthma. Molds are known to produce spores which can get airborne. These airborne particles can cling on to clothing or even onto your skin. And if you are sensitive enough to the allergenic particles in mold spores, then you can experience a host of skin reactions like itching, redness, warmth, and even blisters. If it gets worse, you might get secondary skin infections which may need hospitalization because it can turn into a systemic infection if it gets any deeper than the skin.
Additionally, these airborne mold spores can reach the airways and the lungs to trigger an asthmatic reaction. You may have difficulty breathing which, again, will require hospitalization. And every day you spend in the hospital, you will have bills to be thinking about. With an average cost of hospitalization in public hospitals in the US at a daily average of around $1,800, just imagine how much savings you can get if you will just invest in a mold-resistant basement finishing product.
While you can apply a mold resistant basement finishing product yourself, nothing beats the expertise of dedicated and highly trained professional crawlspace and basement waterproofing experts such as Integra Clean and Dry LLC in Pennsylvania. They provide excellent moisture control as well as the superb remediation of mold and water damage problems from your basement and other crawlspaces so that you will simply not have to worry about the harmful effects of mold and mildew growth in your home.
By protecting your basement surfaces with mold-resistant finish you are not only ensuring the health of your family. More importantly, you are saving a great deal of financial resources which you can use for other more useful purposes.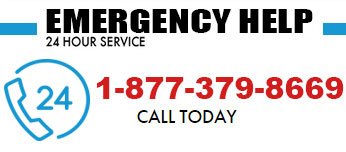 FREE HOME OR BUSINESS EVALUATION
We will travel to you! Servicing all of Northeastern PA.
---
1-877-379-8669  | integraclean@gmail.com
570-676-8862 | 570-992-1553 | 570-696-6855
Copyright © 2017 Integra Clean & Dry LLC | All Rights Reserved