COUPON $500 OFF
Expires April 30, 2017. A COMPLETED PROJECT OF $4000.00 or more through this website. Can not be combined with any other specials. Must present this page to inspector at the time of appointment.
Interesting Facts about Mold or Mould?
---
Interesting facts about mold or mould?
March 20, 2015
Interesting facts about mold or mould? To Mould or Not to Mold!
Mould is actually mold; the definition of mould is a chiefly British variant of mold. (source: http://www.merriam-webster.com/dictionary/mould). Being both certified and experienced in mold remediation, which is the removal and elimination of mold growth. We've come across these moldy situations before, but keep Integra Clean & Dry in mind for mold remediation services (link back to mold services). Here are a couple facts about mold that people need to be aware about, there are plenty more for sure.
1. There are over 10,000 species of mold.
2. Your homeowner insurance may EXCLUDE damage caused by mold.
3. Mold can cause over 30 health problems.
4. Mold destroys more wood each year than all the fires, floods, and termites combined
5. Mold doesn't need light to grow, which is why it's popular to find mold in the dark, poor lit areas of the home.
6. Mold, if left alone, and given the proper conditions, will continue to grow. Check out (IS YOUR HOUSE MAKING YOU SICK?) for more information.
7. Mold can spread and develop on ANY surface.
8. 100% of chronic sinus infections are due to mold
9. 50% of homes contain mold problems
10. Mold is more common today than it was 50 years ago
11. The best humidity levels for mold growth are 70 to 93% relative humidity. A powerful dehumidifier would be a great thing to buy for the household. (Check out Integra products page.)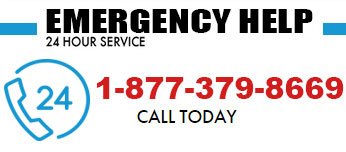 FREE HOME OR BUSINESS EVALUATION
We will travel to you! Servicing all of Northeastern PA.
---
1-877-379-8669  | integraclean@gmail.com
570-676-8862 | 570-992-1553 | 570-696-6855
Copyright © 2017 Integra Clean & Dry LLC | All Rights Reserved