COUPON $500 OFF
Expires April 30, 2017. A COMPLETED PROJECT OF $4000.00 or more through this website. Can not be combined with any other specials. Must present this page to inspector at the time of appointment.
You Found Mold After Closing… Now What???
---
You Found Mold After Closing… Now What???
June 2, 2021
No one ever imagines that they're 𝗯𝘂𝘆𝗶𝗻𝗴 𝗮 𝗵𝗼𝘂𝘀𝗲 𝘄𝗶𝘁𝗵 𝗺𝗼𝗹𝗱 𝗽𝗿𝗼𝗯𝗹𝗲𝗺𝘀. You'd assume the home inspection process would have found potential problems, but even newly constructed homes can harbor hidden mold.
.
𝟱 𝗧𝗵𝗶𝗻𝗴𝘀 𝗬𝗼𝘂 𝗡𝗲𝗲𝗱 𝗧𝗼 𝗗𝗼 𝗡𝗼𝘄
Confirm the mold type.
Try to determine liability (original home inspection report should have noted signs of leaks or mold)
Talk with an attorney (know your rights)
Make the seller aware of the situation
Take care of the mold problem
You want to clean up the mold growth and address its moisture source as soon as possible. Don't put things off while you're trying to negotiate with the seller.
Mold growth spreads very quickly, but you can take care of small outbreaks with DIY mold cleanup. If affected areas cover more than 3 square feet or include porous materials like drywall, bring in a mold remediation contractor.
BONUS TIP: Consider using Professional Help
Even if mold cleanup in your new home looks like an easy job, think twice about handling it by yourself. Talk with a restoration company that specializes in mold removal. (Like Integra-Clean)
Certified technicians handle everything from independent mold testing to drywall tear-out and reconstruction. You also enjoy these important benefits.
Your Restoration Teams will address all structural damage caused by mold including rotted wood framing.
They follow up with industry-proven mitigation techniques that keep mold from coming back.
From start to finish, you have detailed documentation of all completed work and accrued expenses.
You enjoy the peace of mind that comes from knowing the mold problem in your new house is resolved.
Our teams are ready to help with expert mold removal and remediation. You can reach us by Messenger, Phone (24/7), or visit our website for more info.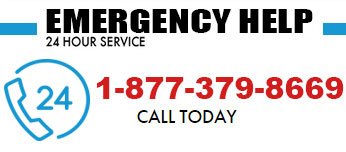 FREE HOME OR BUSINESS EVALUATION
Mold remediation services to all of Northeastern PA.
---
1-877-379-8669  | integraclean@gmail.com
570-676-8862 | 570-992-1553 | 570-696-6855
Copyright © 2017 Integra Clean & Dry LLC | All Rights Reserved