COUPON $500 OFF
Expires April 30, 2017. A COMPLETED PROJECT OF $4000.00 or more through this website. Can not be combined with any other specials. Must present this page to inspector at the time of appointment.
Water Damage can cause a Financial Drought if not Prevented Sooner
---
Water Damage can cause a Financial Drought if not Prevented Sooner
February 17, 2016
Insurance providers around America claim that more than 93 percent of the claims against water damage can be avoided using simple means of precautionary methods.
A water damage takes approximately $5000 or more in repairs, therefore it is highly important for the homeowners to ensure that they select the most appropriate insurance policy that would protect them against such instances in the future. Rain damage sums up to be 8 percent cause of all water damages that households in America suffer from. A small of rain for an extended period of time can substantial damage to the roof and the walls of the house, therefore it is important to have a very good weather resistant coat of paint on roof and walls to protect against any kinds of seepage from rain.
Most insurance contracts require special clauses to be entered in the contracts to ensure that the homeowners are covered against the damage from rain or other leakages and seepages in the house. Many houses in America rely on metallic plumbing in order to get water from one place to another in the house, over time these plumbing become eroded and burst to create substantial damages to the wall and surrounding areas. Experts suggest that homeowners should carry out frequent inspection from professionals to ensure that their pipes and plumbing are in pristine condition and does not require any repairs.
It is more beneficial for homeowners to catch a problem before it arises rather than repairing the problem after it has occurred. Many insurance companies also readily pay for any water damage repair work but tend to require proof in case substantial damage has occurred to the property. Several appliances and taps in the house can also cause water damage if they are not properly installed, dishwashers, water heaters, and washing machines can develop substantial leakages over time that may be difficult to detect and can lead to more damage in the future.
Water damage is one of the most common type of issues that home owners around the world have to deal with, therefore it is extremely important for the homeowners to acquire insurance policies that provide ample protection against water damage. The homeowners should also take preventive actions that ensure that the problem does not escalate to higher levels and cause substantial damage to the house that might require a lot of money and time to fix. Prevention is always better than cure.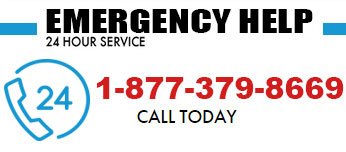 FREE HOME OR BUSINESS EVALUATION
We will travel to you! Servicing all of Northeastern PA.
---
1-877-379-8669  | integraclean@gmail.com
570-676-8862 | 570-992-1553 | 570-696-6855
Copyright © 2017 Integra Clean & Dry LLC | All Rights Reserved