COUPON $500 OFF
Expires April 30, 2017. A COMPLETED PROJECT OF $4000.00 or more through this website. Can not be combined with any other specials. Must present this page to inspector at the time of appointment.
How to Tell if You Have Water Damage
---
How to Tell if You Have Water Damage
Do You Have Water Damage?
June 2, 2021
One of the most obvious signs of a burst pipe is water damage or standing water, but there are others that can let you know of a disaster much sooner. Here are some other signs of pipe bursts as well as how to prevent or limit the damage:
.
𝗪𝗮𝘁𝗲𝗿 𝘀𝘁𝗮𝗶𝗻𝘀: Water damage will often leave yellow marks. It's important to notice these and take action right away to fix the problem before it becomes worse, such as water coming through the drywall.
𝗟𝗼𝘄𝗲𝗿 𝘄𝗮𝘁𝗲𝗿 𝗽𝗿𝗲𝘀𝘀𝘂𝗿𝗲: Pipes leaks can reduce the overall water pressure in your home, usually occurring right away. Make sure to be conscious of this problem, locating the leak sooner than later.
𝗗𝗶𝘀𝗰𝗼𝗹𝗼𝗿𝗲𝗱 𝘄𝗮𝘁𝗲𝗿: If the color of water coming from the faucets is brown or yellow, it is most likely the cause of rust within the pipe. It's important to locate and replace the pipe right away as it can ruin a number of water-related appliances like the dishwasher and water heater.
Make sure to drink bottled water in the meantime.
At any time you notice one of these signs, be sure to call a licensed plumber as soon as possible to fix the leak. Then call for water damage cleanup (may I suggest, 𝗜𝗻𝘁𝗲𝗴𝗿𝗮-𝗖𝗹𝗲𝗮𝗻 & 𝗗𝗿𝘆) extract excess water and repair the affected surfaces.
We answer our phones 24/7 so we can help with any water damage call, claim or request for estimate. Save and share our number.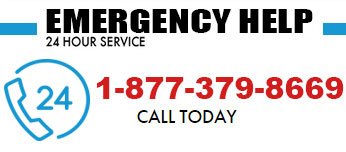 FREE HOME OR BUSINESS EVALUATION
Water damage services to all of Northeastern PA.
---
1-877-379-8669  | integraclean@gmail.com
570-676-8862 | 570-992-1553 | 570-696-6855
Copyright © 2017 Integra Clean & Dry LLC | All Rights Reserved