COUPON $500 OFF
Expires April 30, 2017. A COMPLETED PROJECT OF $4000.00 or more through this website. Can not be combined with any other specials. Must present this page to inspector at the time of appointment.
How to Choose a Contractor
---
How to Choose a Contractor
March 19, 2017
Let the # 1 Basement Waterproofing and Mold Removal Contractors Guide You
We know that when you are trying to decide which company to choose to do your project, it's a very important and hard decision. Maybe the following checklist will help you with this task.
Ask the following questions about each of your contractors and their company.
Did they do a thorough inspection of all of your home's potential problems?
Did they explain, in detail, their findings and the proposed work for your home?
Did they provide you with a written estimate on site, or in a timely manner after the appointment?
Did they explain their warranties available for your project?
If you signed a contract, did they provide you with the "Right to Cancel" form, allowing you to cancel the contract within 3 business days?
Did they provide you with proper licensing and insurance?
Did they provide you with proof of membership to the local BBB.
Did they show you their book of testimonials and provide you with local references?
Did they earn your respect with their knowledge?
Do you trust their judgement and proposed project remedy?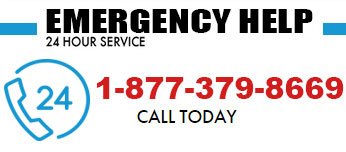 FREE HOME OR BUSINESS EVALUATION
What can Integra-Clean & Dry LLC offer when it comes to Basement Waterproofing and Mold Removal Contractors
Integra-Clean & Dry LLC has fast service.
We respond fast to any call concerning mold and water damage. We know how important your health is and we don't take it lightly. We also care about your personal belongings, as mold and water can damage pictures, mementos and other irreplaceable goods. The faster we respond, the faster we will assess the situation and come up with a plan to decrease the damage and work on prevention for the future.
We're highly trained Basement Waterprrofing and Mold Removal Specialists
Our mold removal specialist have the latest breakthrough training in the newest technologies in microbial remediation, water damage restoration technologies and applied structural drying that will be seen reflected in the work we do in your home.
We use advanced equipment and techniques
Our mold removal specialists are trained in the latest technologies to achieve the best results known to date, and our equipment is updated every time there's an advancement in the technologies used to keep our service state of the art and achieve the best service possible that you and your family deserve.
Give us a call for any questions or concerns or to schedule an inspection! We will answer all your questions and respond to your home right away!
Basement Waterproofing Contractors
We will travel to you! Servicing all of Northeastern PA.
---
1-877-379-8669  | integraclean@gmail.com
570-676-8862 | 570-992-1553 | 570-696-6855
Copyright © 2017 Integra Clean & Dry LLC | All Rights Reserved