COUPON $500 OFF
Expires April 30, 2017. A COMPLETED PROJECT OF $4000.00 or more through this website. Can not be combined with any other specials. Must present this page to inspector at the time of appointment.
Efflorescence……What's that?
February 19,, 2015
Efflorescence goes unnoticed to the home owners due to lack of not knowing the "the white crust/chalk-like" texture inside or outside basement walls.
Integra-Clean and Dry LLC has been in the moisture control, mold prevention and water & mold elimination business, for over 20 years. We will travel to you! 
• Efflorescence is the crystalline deposit; a fuzzy white texture can be seen inside or outside your basement walls. It's the common problem for masonry block or concrete foundations.
How does Efflorescence happen?
When water seeps through the concrete or block wall, it dissolves minerals as it moves. Efflorescence consists of mostly water soluble crystals, so when the water evaporates from the surface of the wall, the minerals absorbed by the water are left behind forming efflorescence crystals.
These are the conditions that must exist in order for efflorescence to form:
• There must be some water soluble salts in the materials used to construct the walls
• The moisture in the wall must be sufficient to cause the salts to dissolve into solution
• A path or channels within the environment can migrate to the surface of the wall were the water can evaporate.
**Efflorescence can only occur when all three of the above are surfacing.
Should I be concerned with Efflorescence?
Yes, you should be concerned about this and should contact Integra-Clean and dry as soon as you see this. A lot of people ignore it, but the real problem lies below the surface. The crystals can grow inside the wall, which cause Spalling. Spalling is a term used to describe a situation whereby the surface of the wall peels and flakes off or pops out evenly deteriorating or crumbling.
How do I prevent Efflorescence from happening?
If outside water entry is determined to be the reason for your damage, then you are in need of a waterproofing system, because from this point forward you will always have a water entry problem. Once it happens, it will never stop. You can do so by ensuring that your wall is waterproof (Check out Water Proofing Frequently Asked Question's Page Link). However, if you do spot some efflorescence on your walls, then you may have a leak. Give us a call 1-877-379-8669; LICENSE #PA018752
For more information about Basement Waterproofing Experts, Crawlspace Moisture Specialist, Certified Mold Remediation, and Emergency Restoration, please call Integra-Clean, Certified Mold Inspectors and Remediators at 1-888-767-9932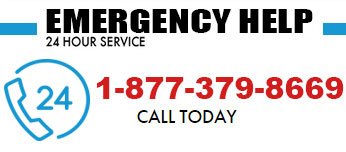 FREE HOME OR BUSINESS EVALUATION
We will travel to you! Servicing all of Northeastern PA.
---
1-877-379-8669  | integraclean@gmail.com
570-676-8862 | 570-992-1553 | 570-696-6855
Copyright © 2017 Integra Clean & Dry LLC | All Rights Reserved