COUPON $500 OFF
Expires April 30, 2017. A COMPLETED PROJECT OF $4000.00 or more through this website. Can not be combined with any other specials. Must present this page to inspector at the time of appointment.
Basement Water Removal Checklist
---
Basement Water Removal Checklist
August 7, 2017

Check out this checklist for Basement Water Removal – Tips from Integra Clean & Dry LLC.
As a homeowner the most emotionally draining and physically exhausting events you can experience is major flood damage and the most destructive event your home can go through.
The main reason behind the basement leak or flood, water damage can cost deterioration on your walls, ceilings, the roof, your furniture and belongings and the overall foundation and structure of your home. If you and your home are subjected to flooding and water damage your first thought may be to pump the water out as quickly as possible and begin the cleanup process. Before you rush into MacGyver remedies and google DIY's, do your research and call Integra-Clean and Dry LLC to take care of your services.
It is of importance to take the proper procedures towards water removal and clean up in order to fix the problem. After the cleanup, you will surely want to look into preventive measures such as basement waterproofing to avoid any future leaks and floods. Don't ignore these tips; here is a check list:
Find the problem: There are various points of entry for water, but the main ones are your windows, the walls and the seams between the wall and the floor.
Prepare for the cleanup: Turn of all electricity and wear protective gear (gloves, googles, and waterproof boots.)
The equipment: Acquire a submersible pump.
Pump out the water: Meticulously and methodically take water out; be smart, this is not a marathon.
Clean up the mess: Make sure to inspect your basement for leaks, cracks or other issues that may put you in danger of another flood in the future.
Fix it & Employ Preventive Measures: Offering Flood Emergency Services, Call Today! For a Free home Evaluation (direct link back to website)
Work with a professional (Contact Us): Leave it up to Integra-Clean and Dry LLC to take care of your services.
Basement Water Removal Service
Integra-Clen & Dry
Here at Integra-Clean & Dry we thrive on covering you basement water removal needs and we know this comes with a financial commitment not everyone is ready to cover up front. That's why we offer financing. We don't want you to worry about the state of your basement when struck with a flood or accident. We will travel to you in the Northeastern PA areas to make it even more convenient to you.
Not only do we help with basement water removal, but we also service with basement waterproofing and mold remediation. We have a responsible crew that will cover every base and answer all your questions. We don't take your needs lightly, we truly want to help with your basement water removal because we know how important this is to our customers.
From the moment you call us to schedule an inspection to the last item of the checklist being checked off, we will be there every step of the way and our aim is for our customers to feel confident in hiring the right crew for their basement water removal, waterproofing or mold remediation services.
Our company has a large inventory of drying fans and dehumidifiers to attend to any flood emergency and drying quickly of any structural elements and valuable contents. You will get the best advice possible on how to prevent future accidents as well. We possess the latest technology on waterproofing, materials and systems to help you achieve peace of mind.
You don't have to live with a damp basement and face dangerous health situations due to mold or water damage. Your kids and your family will be at a safe place once we help you with your basement water removal and any other service you may need immediately or in the near future. Let us help you and don't worry about the financial risk, we have financing available so that this whole process is less daunting for you and your family.
At  Integra-Clean & Dry, we're passionate and dedicated about Basement Technologies and our customers. Choose a company that is responsible, educated and knowledgeable. We have hundreds of customer reviews on our page, so feel free to read through them and give us a call if you have any questions or concerns. We're here to help!
What we offer at  Integra-Clen & Dry:
Emergency flood restoration
Certified mold remediation services
Basement waterproofing experts
Water damage repair
Crawlspace moisture control and encapsulation
Related products:
Dehumidifiers and odor improvement
Home improvements
Patented systems and accessories
Sump pumps and battery system backups
Crawlspace and wall repair
If this is anything you need help with in relation to your basement water removal, don't hesitate to give Integra-Clean & Dry a call!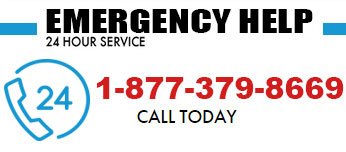 FREE HOME OR BUSINESS EVALUATION
We will travel to you! Servicing all of Northeastern PA.
---
1-877-379-8669  | integraclean@gmail.com
570-676-8862 | 570-992-1553 | 570-696-6855
Copyright © 2017 Integra Clean & Dry LLC | All Rights Reserved