COUPON $500 OFF
Expires April 30, 2017. A COMPLETED PROJECT OF $4000.00 or more through this website. Can not be combined with any other specials. Must present this page to inspector at the time of appointment.
10 Basement and Crawlspace Waterproof Tips
---
10 Basement and Crawlspace Waterproof Tips
August 24, 2016
It must be noted that the water that seeps into wall cracks come from water that got stuck under the ground during winter or when it rains.The basement and crawlspace are also important parts of your house. It can serve as your workroom or storage area of your valuable items.
It is necessity to keep the room always free of too much moisture and water that can be damaging to the things inside and to the house itself.
Because of pressure, water will find its way to the slab or foundation cracks. To avoid this, here are 10 tips you can apply in your basement:
For a minimum of five feet, slope away the earth from your house. Then, at certain locations around your house, create drainage swales that will directly catch rainwater.
To effectively control rainwater, build rain drainage so the water won't seep deep into the ground. A good example is building of gutters.
Establish a drainage system for the foundation. Make sure that it is done at the bottom part of the footing and not on top if the exterior grade is higher than the interior grade or foundation floor. Use a 4-inch perforated drainpipe and surround it with gravel. Then, use a filter fabric to cover it.
To relieve the basement from hydrostatic pressure, install gravel or drainage plane material against the wall of the foundation. This will also guide the water to flow directly to the drainage.
To further make the wall effective in preventing absorption of moisture, you also have to make the below-grade portion of the foundation resistant to damp. Do this using capillary action.
Unlike metal and concrete, the wood is more susceptible to the absorption of moisture. With this, you should ensure that all untreated materials made of wood are not in direct contact with the soil.
The air carries moisture. To have air sealing, install a sill gasket to keep the room dry.
To make the sill gasket efficient, add a membrane between the bottom plate and slab of the floor.
Create a barrier on crawlspaces for polyethylene vapor diffusion. This is to avoid moisture from seeping into crawlspaces.
You should also reduce the wicking of water from the wall. Do this using a protective membrane. You can install the EPDM type to make sure you have an efficient capillary break.
Original Article can be found here: http://markets.financialcontent.com/stocks/news/read/32567317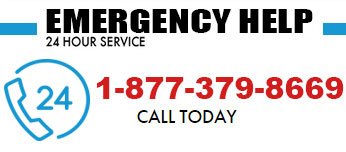 FREE HOME OR BUSINESS EVALUATION
We will travel to you! Servicing all of Northeastern PA.
---
1-877-379-8669  | integraclean@gmail.com
570-676-8862 | 570-992-1553 | 570-696-6855
Copyright © 2017 Integra Clean & Dry LLC | All Rights Reserved